Wednesday, October 17, 2018
​​LANGUAGE:

1. Spelling Pyramids -- write each spelling word one letter at a time until the entire word is written.

​

MATH:

1. p.265-266

2. Have you tried REFLEX Math at home yet?

READING:

1. Read and reread the leveled book, focusing on being a fluent reader.

2. Follow the Target Skill prompt on p. 11. Choose 2 pictures and record each page number. Then, write a complete sentence for each telling how the picture helps you understand the story.
Powered by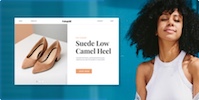 Create your own unique website with customizable templates.