Tuesday, January 15, 2019
LANGUAGE:
1. Color a Word - Read the words in each box. Color the box BLUE if the words ends with a Y that says E. Color the box GREEN if the word ends with a Y that says I.
2. Choose THREE words and write THREE sentences using those words.

MATH:
1. pages 545-546
​
READING:
1. January Reading Logs are due on Thursday, January 31.






Powered by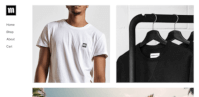 Create your own unique website with customizable templates.