WEEK OF ...October 15, 2018
Dear Parents,
Friday marks the end of the first quarter of first grade! Students have spent the first quarter getting used to new routines and expectations. In second quarter we continue to encourage increased independence. Students should focus on listening and thinking critically to solve problems before asking for help.
DATES
LIBRARY BOOKS are due every TUESDAY
OCTOBER 15 Zoo on the Move program … Animal Essentials
OCTOBER 17 C Schedule Day…*pack a lunch
OCTOBER 17 ISSE Cultural Presentation
OCTOBER 19 First Quarter ends
OCTOBER 31 Field Trip to Cincinnati Nature Center
NOVEMBER 5 Character Monday … wear your red character shirt
NOVEMBER 8 Parent Conferences … early dismissal at 1 p.m.
NOVEMBER 9 Parent Conferences … no school
READING & LANGUAGE ARTS
STORY:
Dr. Seuss (biography)
What a perfect time to practice those essential rhyming skills. Dr. Seuss rhymes like no other and teaches us that rhyming can be open-ended, creative, and silly. Try it out at home!
SIGHT WORDS: was, saw, after, get, best
Students should study how to spell these words in preparation for Friday's test
SPELLING PATTERN: Words with the digraph /ch/ at the beginning or end of a word (ex. chip, chest, much, lunch)
GRAMMAR:

Our focus is plural nouns. Plural nouns refer to more than one person, place, or thing. Often we make nouns plural by simply adding an s (ex. dog-dogs, boy-boys). Some special nouns change their spelling to name more than one (ex. man-men, child-children).
TAKE HOME READING FOLDER
:
1. Read and reread the leveled book, focusing on being a fluent reader.
2. Follow the Target Skill prompt on p. 11. Choose 2 pictures and record each page number. Then, write a complete sentence for each telling how the picture helps you understand the story.
MATH
Chapter 3, Addition Strategies to 20
This week students learn 2 more addition strategies. We can add any order. You can change the order of addends and get the same some (ex. 3+6=9 / 6+3=9). We can add three numbers. When adding 3 numbers look for doubles and look for numbers that make ten. Add the doubles or make a ten and then add the third number to find the sum. Our chapter 3 test is on Friday, October 19.
SOCIAL STUDIES/SCIENCE
We wrap up our study of maps this week and transition from social studies to science with a visit from the Cincinnati Zoo! The Zoo on the Move outreach program visits to teach us which traits are essential for animals to survive. The zoo visit is a perfect precursor for animal study next week.
Keep in Touch!
Don't forget to check our website daily for homework explanations and other reminders

firstgradebethany.weebly.com
First Grade Teachers,
Mrs. Tedesco and Mrs. Brownley
Powered by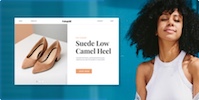 Create your own unique website with customizable templates.