WEEK OF ...January 14, 2019
Dear Parents,
It is so great to be back to our regular routine. This week we have two special activities. The zoo visited today for the Wild Recess program. We some recess games that have us moving like animals. On Thursday we have an all-school chapel service in celebration of Martin Luther King Jr. It will be a B-day schedule and everyone must pack a lunch.
DATES
LIBRARY BOOKS are due every TUESDAY
Jan 14 Cincinnati Zoo on the Move — Wild Recess
Jan 17 All School Chapel — B-Day Schedule
Jan 21 Martin Luther King Jr. Day — no school
Jan 27 Open House for Prospective Families — 2:00-4:00 p.m.
Feb 1 Non-Uniform Day — BEAP Skating Party 3:30-5:30 p.m.
READING & LANGUAGE ARTS
STORY - The Big Trip
Two friends discover that no matter where or how you travel, it is always best to travel with a friend. We are always better as a team and it is heartwarming to see first graders supporting each other unconditionally.
SIGHT WORDS - there, quit, about, see, could
Students should how to spell these words in preparation for Friday's test.
SPELLING PATTERN:
Words where y spells long /i/ and long /e/. When y appears at the end of a one syllable word it spells the long /i/ sound (ex. my, cry, shy). When y appears at the end of a two syllable word it spells the long /e/ sound (ex. happy, silly, puppy).
GRAMMAR - Compound Sentences -Two simple sentences can be joined together to form a compound sentence. The small joining words are called conjunctions (ex. and, but, or).
READING FOLDER
January Reading Logs are due on Thursday, January 31, 2019.
MATH
Chapter 7, Organize and Use Graphs
This week we learn to read and make a bar graph. Our chapter 7 test is this Thursday, January 17.
SCIENCE
Unit 9, All About Matter
This week we learn how matter can change. Our vocabulary is mixture, dissolve, and separate. Mixture is a mix different kinds of matter (ex. trail mix). Dissolve is to completely mix a solid with a liquid (ex. sugar in water). Separate is when liquids don't mix but stay apart (ex. oil and water). There are many fun opportunities to play with these concepts in the kitchen at home!
Keep in Touch!
Don't forget to check our website daily for homework explanations and other reminders
firstgradebethany.weebly.com
First Grade Teachers,
Mrs. Tedesco and Mrs. Brownley
Powered by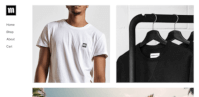 Create your own unique website with customizable templates.